It's the most wonderful time of the year! As Christmas approaches, you may be wondering what special gift you can give to your girlfriend this year. If you're looking for some inspiration, look no further! This list includes 10 great gift ideas that are sure to put a smile on her face.
A romantic weekend getaway
Plan a trip to a charming bed and breakfast in a nearby town or city. She'll appreciate the opportunity to relax and spend some quality time with you away from the hustle and bustle of everyday life.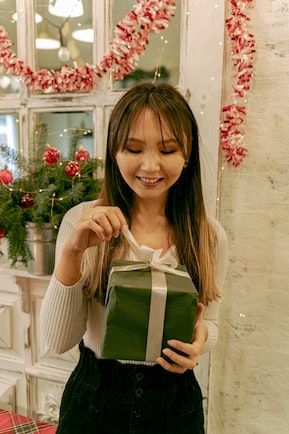 Tickets to a show or concert
Does she have a favourite band? Or maybe there's a Broadway show she's been dying to see? A night out at her favourite musical performance would be a truly memorable gift.
This is the perfect gift for someone who loves being outdoors but doesn't want the hassle of applying sunscreen every few hours! This gradual tan lotion will gradually build up over time, creating a natural-looking tan that will last for days.
A basket full of her favourite things
Fill a pretty basket with all of the things she loves – her favourite candy, cosy socks, a scented candle, etc. It's sure to be a hit!
Give her the gift of relaxing at her favourite spa or salon. She'll appreciate being able to take some time for herself to recharge and rejuvenate.
A heartfelt letter or poem expressing your love for her
Sometimes the simplest gifts are the best gifts. Take some time to write out your feelings for her and she is sure to cherish it always.
A framed picture of the two of you together
Choose one of your favourite photos together and have it professionally framed. It will serve as a lovely reminder of your relationship every time she looks at it.
Earrings, necklace or bracelet
Does she have a favourite piece of jewellery? Or maybe there's something that you know she's been wanting but hasn't yet splurged on? Either way, jewellery always makes a beautiful and thoughtful gift.
An Aden + Anais swaddle blanket set
Swaddle blankets are perfect for newborns, but they make great gifts for new mums too! They're made from soft, breathable cotton muslin and can be used as burp cloths, stroller covers, changing pad covers, and more.
Gift certificate to her favourite restaurant
This is a great option if you're not sure what she might like or if you simply want to give her the opportunity to choose something herself.
There you have it – 10 great gift ideas for your girlfriend this Christmas!
No matter what you choose, she is sure to appreciate the thoughtfulness behind it. Merry Christmas!