Embroidery designs on hoodies are becoming a past pace trending aesthetic outfit in the market nowadays. They are wearable during most times of the year making them a very cost-effective choice plus they add a nice spice to one's everyday winter wear collection.  Embroidery hoodies are available in the market on a ready-made basis and are also available for customization. But this article narrates a few simple steps that can be followed to make your own 'do-it-yourself' (DIY) fantastic embroidery on a hoodie of choice to suit your own unique interests.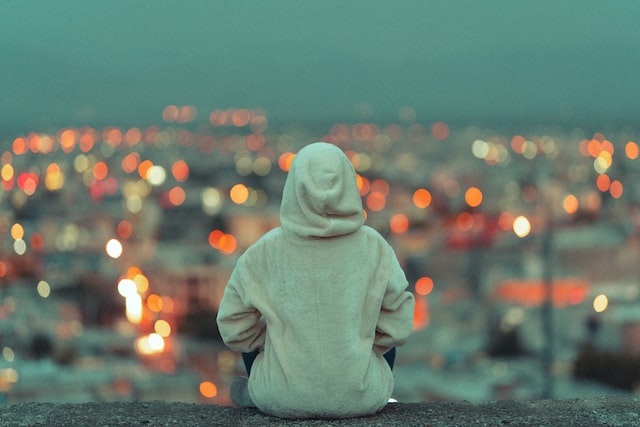 Like most other DIY projects out there, embroidery on hoodie projects also requires us to complete the basic requirement of gathering all the supplies first. To name these supplies, a sweatshirt, a suitable design to follow, scissors, embroidery needles, embroidery floss, tracing paper and regular pencils (optional), a fabric pencil or an erasing pen, an embroidery hoop and beads and sequins as per your interest. Then comes the part where you trace your design. If you are a fantastic artist with the ability to get right into stitching, it would be best to trace your design on the hoodie first.
It could draw freehand with a fabric pencil or an erasing pen which would be ideal for most designs but if the design you picked is intricate, it would be better to use tracing paper. How do you trace the design? To do this, trace the design onto the tracing paper with a regular pencil. Turn the tracing paper upside down onto the hoodie the pencil marks over the fabric, and then rub over the trace lines with the pencil so that a silhouette of the design transfers onto the fabric which would give you a sufficient guide to over with a fabric pencil or erasing pen.
Thereafter, attach the fabric inside a design hoop with caution not to overstretch it. Place it in a manner that it has stretched well enough to stitch on. If the design is too large to be within the hoop, don't worry, you can move the hoop once after you are done with one area. Then comes the most anticipated part where we start stitching! First pick your colours, thread floss one colour of choice into the needle, and start stitching away!
The embroidery design could be a very minimalistic one or more intricate, all of it boils down to your preference. After you have finished stitching the embroidery design onto the hoodie, you might notice pencil marks making a few appearances now and then. Not to worry! Once you have completed the embroidery design, gently hand wash it to remove any marks or bit and pieces of thread, dry it, and then it's ready to be worn!
For a few bonus points on this interesting DIY project, there are a few easy and fancy embroidery designs one could add to their hoodies. Designs such as small animal figures would look very adorable with knotted blooming flowers in a multitude of colours, a simple moon design, or a colourful sky.