There is no question that you need a quality coffee machine if you want the flavor of your favorite coffee shop at home. Particularly coffee pod machines are in high demand because of how simple they are to operate and how little mess they make.
If you don't like them at all, you should take a look here. If you either have one or want one, though, you should. The good news is that there are a wide variety of coffee makers available. The bad news is that it could be challenging to locate one that meets your needs. Here are the Top 5 factors to take into account when purchasing a capsule coffee maker:
The cost of the coffee maker would be the very first factor. The actual cost of the coffee makers varies depending on the model, brand, and specifications. For instance, whether it makes automatic cappuccinos, comes with milk frothed on the side, or is on sale. But take caution! Don't be duped by inexpensive coffee makers. The cost of the pod is the most crucial factor because you will need to frequently top it off.
Make sure to consider the price of the pods. Why does one look for the best coffee pods? Well, for the coffee of course. So, the price you will be paying for your actual coffee capsules is pretty important. Depending on the pod machine you select, the pricing per pod changes. Because some pod machines combine milk and coffee capsules, you may even need to use two pods to get a single drink. Plus: You'd better check where your pods can be bought once you have the machine. Not all pods are readily available everywhere, and not getting coffee when you need is frustrating.
The cost of the post-service is where they catch you! The majority of coffee pod machines include a one-year equipment guarantee. What happens, though, after your year is over? To ensure that you have access to someone who won't charge you an arm and a leg merely to find out whether they can help you service or mend your pod machine, be sure that an after-service is assured wherever you purchase your machine.
Having a range is another factor to consider. We all enjoy having options, especially when it comes to our preferred hot beverages. Make sure the machine you choose can make your favorite beverages, such as cappuccinos or lattes. Additionally, check out in advance how many distinct coffee flavors are offered for your desired pod system. Also make sure to check ahead of time to see if the pod coffee machines you want supports hot chocolate, Rooibos Cappuccinos, or flavor-infused coffees if you enjoy those.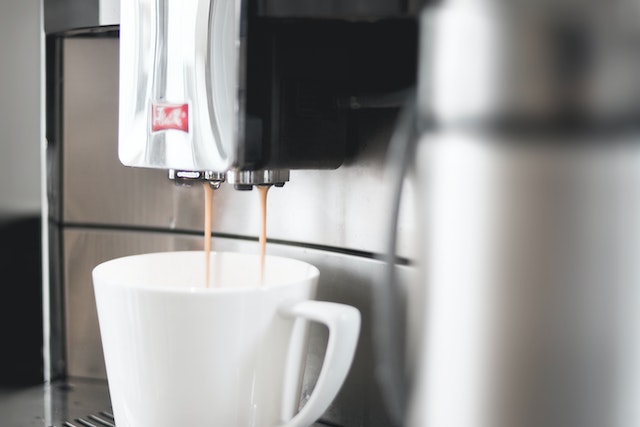 Check the facts! The majority of a coffee maker's specifications, including the color, drinks it can produce, and size, are based on your own tastes. To create decent coffee, several conditions must be met. The most crucial component of your coffee maker is the pump. The pressure of the pump should be as high as possible to get an excellent cup of coffee. Typical pod machines have pressure pumps ranging from 9 bars to 19 bars.