There are many courses for eyelash extensions for those looking to become an eyelash extension technician. Maybe you are already in the beauty industry and want to grow your skills or you want to become a part of the beauty industry by building new skills. However, while there are many courses available, not every course will have the same quality. So you should take some time to review the courses and choose something that suits your requirements better.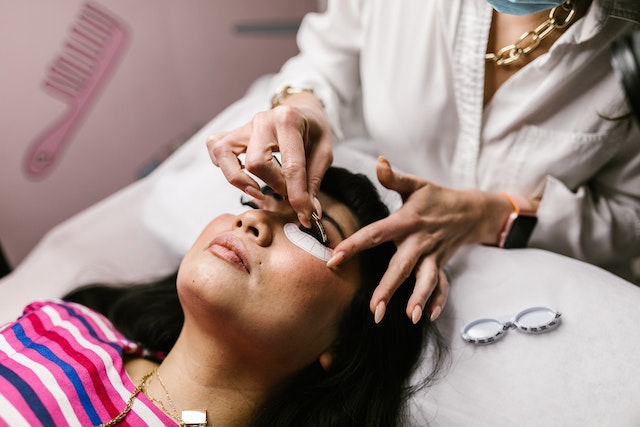 The first place to start is with your goals for your career
Maybe you want to start your own business by getting the certificate or maybe you want to work at a salon or spa that requires this certification. Some want to learn this to go freelance with their skills. By identifying exactly why you are looking for a lash extension course you'll be able to get an idea of the type of course that is best suited for your needs. Whatever your needs may be, it is important that you select a reputable course provider as this will be where you will learn the proper skills and techniques to be an eyelash extension technician.
And it is very important to know the right techniques as you are working around the eye and this requires a lot of care. Look for course providers that are able to provide you with a high quality certification and training that is accepted in the beauty industry. You can also check reviews and ratings for the course online as there will be others who have completed the same course.
Generally,
When you visit the official website of the course provider, you will be able to check the course curriculum. You will not have a good idea of what should be included so you should check out several course curriculums provided by different institutions and make a list of what everyone has. This will allow you to compare which course carries the skills that you are looking for.
Some of the things that should be included in the curriculum are theoretical knowledge, technical skills and safe practices. While these should be given the spotlight, there are also some other essential skills you should learn such as consultation and how to communicate properly with your clients so they understand exactly what services you are providing and what they can expect afterwards.
There are many course formats that you will come across
Some are exclusively carried out online while others will be in-person. Then there will be course formats that are a combination of the two. You need to consider the learning style that you are most comfortable with, your current and future schedules and budget when choosing the right format. While online format is more convenient, there are some practical skills that can be absorbed better when you see it in person. The cost of the course should be taken into consideration so that you are able to afford the training. But the training you receive should be sufficient to develop your knowledge and skill. Check the duration of the course as well.